Katie's House
Helping many children in need!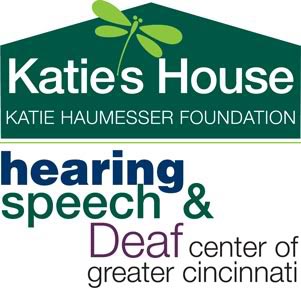 We have formed a partnership with the Hearing Speech & Deaf Center of Greater Cincinnati where children can have their speech, language, audiology and occupational therapy needs met in a nurturing, comfortable, home-like environment. It is named "Katie's House" in honor and memory of Katie Haumesser. Katie's House has a living room (group room), dining room (parent room), kitchen (activities of daily living), bedrooms (individual), and a gym (occupational therapy). It is the first of its kind facility for children with special needs!
In addition to treating speech-language disorders, children with other presenting conditions such as autism, sensory processing disorders, and effects of chronic trauma will also receive services. We anticipate as many as 95% of families who will be served will be from disadvantaged backgrounds. Katie's House will provide therapy to children needed for their wellness regardless of the families' ability to pay!
Katie's House Gallery